Now if you will turn your attention to this curtain, for my first Pinterest act I will turn an "easy" to recreate melted snowman cookie into a homeless man with no job, no family and no prospects addicted to heroin and cheap vodka sleeping in a gutter in North Bronx, NY.
I'm sure this was supposed to be easy, but I have a craft deficiency and I can't cook. So naturally, for my first pinterest recreation I decided to tackle cooking and crafty-ness. Duh!
By the third cookie I was over it. But I had to keep going. Here is how this sucker breaks down (literally). For those of you who think, "Man, if she couldn't do it, I can't do it." You are wrong. Did I follow the directions? No. Did I even bring a picture to the kitchen with me? No. So sue me. This is why this post will be so entertaining!
So here is what I was supposed to be making thanks to the uber crafty Megan at
Crazy Domestic
.
And here is what I came up with....
Why I thought a snowman had 73 fingers I'm not sure?
Frat boys on Saturday morning at 4a.m....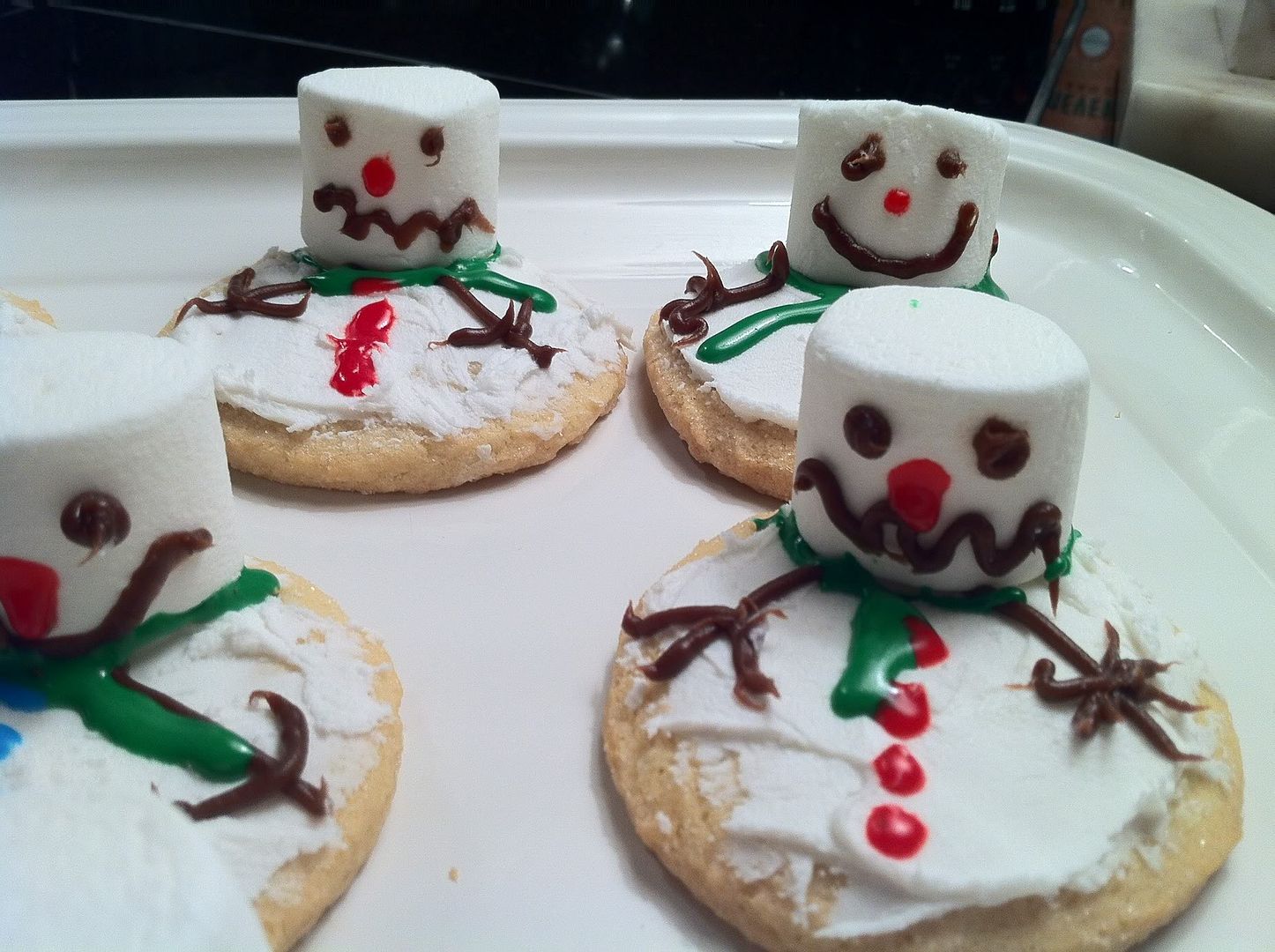 Bah HUMBUG!
Challenges: I tried to be cheap (surprise) and use old icing so it was runny. Yuck. Sugar cookies were fine, as was the white icing. I guess I could go back in and mash his head further in. This is your snowman, this is your snowman on drugs.
I am bringing them to a work party (more like pawning them off on co-workers) so we will gauge their reaction. I am somewhat the boss at work so I'm pretty sure their reaction will be null and void because they are required to be nice to me!
I promise I am better with hair and makeup. Maybe I will tackle that next on Pinterest!